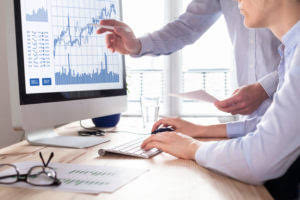 Because both middle- and lower-middle market companies are trading beyond domestic borders, one must understand both the translation and transaction impacts of foreign currency to evaluate the underlying entity's true economic performance. Any exchange gains or losses that arise on translation or settlement of a foreign-currency denominated monetary item or non-monetary item carried at market are included in the determination of net income for the period. The GAAP regulations require the items in the balance sheet be converted in accordance with the rate of exchange as on the date of balance sheet while the income statement items are converted according to the weighted average rate of exchange. If the foreign entity being consolidated has a different balance sheet date than that of the reporting entity, use the exchange rate in effect as of the foreign entity's balance sheet date.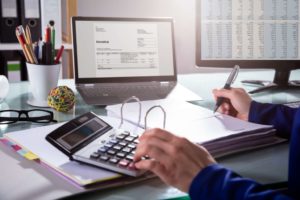 Depreciation or amortization of assets translated at historical rates are translated at the same exchange rates to which the assets relate. Exchange gains and losses from the translation are included in net income for the period.
Exchange Rate
Applying different translation methods for a given foreign operation can result in very different amounts reported in the parent's consolidated financial statements. As uncertainty continues across the globe related to monetary policy, political environments, and economic and national stability, companies will need to proactively manage their foreign currency translation risk exposures.
What is currency translation risk?
Translation risk is the exchange rate risk associated with companies that deal in foreign currencies and list foreign assets on their balance sheets. Companies with assets in foreign countries must convert the value of those assets from the foreign currency to the home country's currency.
Paragraph IAS 23.6 states that borrowing costs may include exchange differences arising from foreign currency borrowings to the extent that they are regarded as an adjustment to interest costs. As we can see, an item of PP&E is carried at historical cost and is not subsequently retranslated to reflect movements in exchange rates between initial recognition and invoice payment. For a multinational company, sales growth is driven not only by changes in volume and price but also by changes in the exchange rates between the reporting currency and the currency in which sales are made. Arguably, growth in sales that comes from changes in volume or price is more sustainable than growth in sales that comes from changes in exchange rates. To convert from foreign currency to U.S. dollars, divide the foreign currency amount by the applicable yearly average exchange rate in the table below. To convert from U.S. dollars to foreign currency, multiply the U.S. dollar amount by the applicable yearly average exchange rate in the table below. The only exception relates to some qualified business units , which are generally allowed to use the currency of a foreign country.
General requirements for translation of a foreign operation
It is commonly the local currency of the country in which the foreign entity operates. It may, however, be the parent's currency if the foreign operation is an integral component of the parent's Foreign Currency Translation operations, or it may be another currency. Foreign Currency transaction refers to the operations conducted by the business entity in a currency that is different from its functional currency.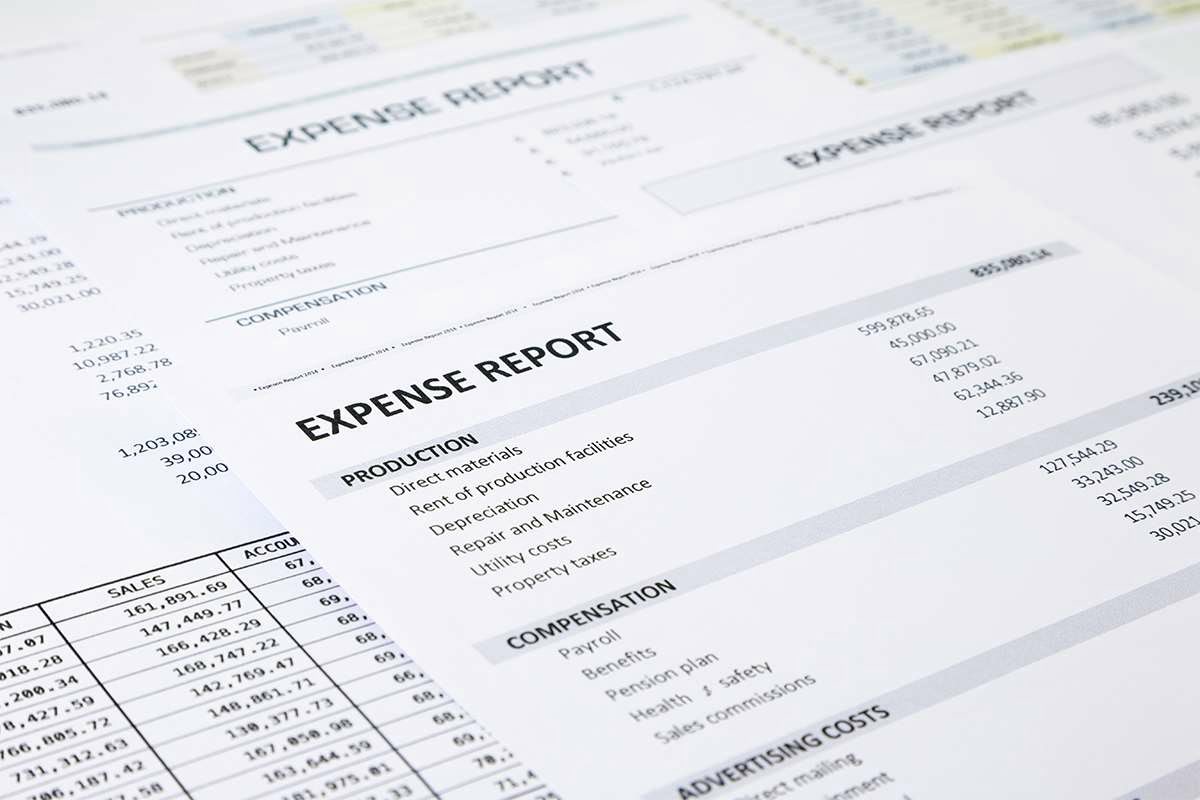 Differences in yen amounts arising from the use of different rates are presented as "adjustments on foreign currency translation" in the shareholders' equity portion of the consolidated balance sheets. The translation of foreign currency amounts is an important accounting issue for companies with multinational operations. Foreign exchange rate fluctuations cause the functional currency values of foreign currency assets and liabilities resulting from foreign currency transactions as well as from foreign subsidiaries to change over time. These changes in value give rise to foreign exchange differences that companies' financial statements must reflect. Determining how to measure these foreign exchange differences and whether to include them in the calculation of net income are the major issues in accounting for multinational operations. Remeasurement is the process of "remeasuring" or converting financial statement amounts that are denominated in another currency to the entity's functional currency. And, that change in expected currency cash flows is required to be recorded as foreign currency transaction gains or losses that should be reflected in net income for the period in which the exchange rate changes.
Resources for Your Growing Business
Operating cost assumptions include the raw material and supply costs, labour costs, overheads, insurance, maintenance, licence fees and so on. Many of these costs, particularly raw material and supply costs, will be generated pursuant to contracts with third parties. The financial model should thus incorporate the payment terms agreed in any relevant contractual arrangements. In certain circumstances, the currency of particular costs may be different to the underlying currency of the model. In such cases it is imperative that the financial model includes provision for currency conversion and an assumed long-term exchange rate. Crude oil is, for instance, usually a dollar cost to a domestic refiner in contrast to the other costs and revenues which are often denominated in local currency. Refinery forecasts should be able to handle the conversion of dollar crude costs into local currency.
Acquisition and liquidation costs represent barriers to using them as a form of payment. The lack of price stability undermines confidence in using this form of payment in M&As without some type of a collar arrangement within which the value of the purchase price can fluctuate. Alternatively, cryptocurrencies if traded on a futures exchange could be hedged against loss of value by buying a futures contract locking in the current price, although this would add to transaction costs. There also are concerns about security, with several instances of theft of Bitcoin by hackers. Government taxing authorities, concerned with the accuracy of the sale price reported for tax purposes, might be quick to audit those involved in Bitcoin-financed M&A deals. Monies obtained from criminal activities can be used to buy Bitcoin, which could then be used to acquire a legitimate business. The introduction of the euro has eliminated exchange rate risk and the costs of exchange rate transactions within the eurozone, directly removing one of the main barriers to financial integration.
Cryptocurrency as a potential form of payment
Determining functional currency may be particularly challenging when a reporting entity is a foreign operation of another entity and is in substance an extension of its operations. Paragraph IAS 21.11 lists additional factors to consider when determining the functional currency of a foreign operation.
And, if companies are operating in foreign countries and are paid in that foreign currency, then when those earnings are converted back to U.S dollars, the earnings are also less. In the circumstances described above, economic conditions are in general constantly evolving. Therefore, the Committee highlighted the importance of reassessing at each reporting date whether the official exchange rate meets the definition of the closing rate and, if applicable, the exchange rates at the dates of the transactions. Since the U.S. dollar has strengthened, the amount of https://www.bookstime.com/ U.S. dollars required to pay off the debt has decreased by $61,600. This decrease does not offset all of the CTA since there is an effect on CTA since net income is translated at the weighted average exchange rate. Currency translation risk occurs because the company has net assets, including equity investments, and liabilities "denominated" in a foreign currency. Other Comprehensive IncomeOther comprehensive income refers to income, expenses, revenue, or loss not being realized while preparing the company's financial statements during an accounting period.
Process
The local currency is the national currency of the country where an entity is located. The functional currency is the currency of the primary economic environment in which an entity operates.
In company code 0001, you use Argentinian pesos as the functional currency, and euros as the reporting currency.
There also are concerns about security, with several instances of theft of Bitcoin by hackers.
Armadillo also owns a subsidiary in Russia, which manufactures its own body armor for local consumption, accumulates cash reserves, and borrows funds locally.
Accordingly, the Interpretations Committee decided not to take this issue onto its agenda.
Therefore, you must translate foreign currency into U.S. dollars if you receive income or pay expenses in a foreign currency.
Adjustments resulting from the remeasurement process are generally recorded in net income. Foreign Currency Translation.The Company's Russian subsidiary operates in a highly inflationary economy and uses the U.S. dollar as the functional currency.